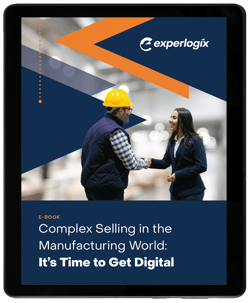 EBOOK
Complex Selling in the Manufacturing World: It's Time to Get Digital
Does your sales team still struggle with spreadsheets, standalone software, and disconnected systems that are slowing down the process and frustrating prospects and customers?

In a digital world, you need a digitally-backed sales team to drive your business forward. Learn how to ditch the spreadsheets and chaos of disconnected CPQ, CRM, and ERP systems and move into the digital age of streamlined, accurate, and personalized sales.
Ready to sell at the speed of now?